David Rea Obituary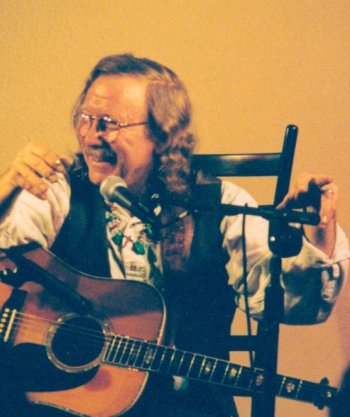 David Ernest Rea
October 26, 1946 Ė October 27, 2011
David Rea, partner and Dad, is the most brilliant person, in every sense of the word, that we have known. He was gracious, generous and always in love with life. While his thought patterns were often tangential, if you agreed to go along for the ride, it was always worth the while.
His incredible thirst for knowledge led him to explore, throughout his life, many varied roads of history, folklore, literature, art and, most especially, music. A student, teacher, creator, entertainer and, sometimes, proselytizer, he pursued his many interests with an ardent enthusiasm that brought a sense of joy to all.
Many of Davidís ideas of the world and how it should work can be traced back to simpler, earlier times. David maintained a rigid sense of honor, an insistence in the practice of craftsmanship and a self-acknowledged eccentricity in embracing old-fashioned methods and manners.
Davidís love of life included sharing his remarkable musical talents and his wicked sense of humor. He always had a delight in silliness, especially word play, and more than a little taste for the finer things in life, including great food, great clothes, great dogs, great books, great movies, great banjos and great guitars.
His loyalty to friends and family was fierce. He loved the wild country, especially the French River, in Ontario, Canada. Now that his energy has been changed from the form that we knew and loved, we miss his music, his touch, his voice and his laughter. Kathleen Stokes, Sarah, Travis and Caitlin Rea.
David is also missed by his brother, Jim Rea, and cousins, Mark and Christine Rea, as well as his many colleagues, friends and fans, across the US and Canada. You can leave a comment with the obituary guest book at The Oregonian, on November 6, 2011, or other remembrances, as gifts to Sisters of the Road Cafť. You can look at www.davidreamusic.com for more on Davidís life and career and for information on an upcoming musical tribute.
Published in The Oregonian, November 6, 2011